TIM / Info on Hosiery / TIM Package and design evolution

TIM Package and design evolution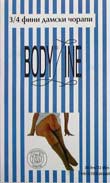 TIM Legwear Bulgaria was established at 1993 as the first private factory to produce ladies pantyhose.
Back in 1994 the company had its first package design for Classic Nylon Pantyhose with the name "BODY LINE" - one very basic outfit for the young company.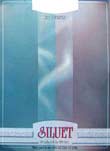 In 1996 the computers are more and more involved in the company's vision for perfection. The first Elastic article "Siluet" is out.
TIM Bulgaria decides to invest in the company image. This requires a lot of work to improve the outfit of the package and at the same time the quality of the products.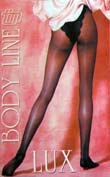 This decision made the company to get involved in the fashion trends. The first jacquard article TIM Legwear produced was the "BODY LINE LUX" article which is a fine sheer design pantyhose with in build Bikini. The Company still produces similar article with the name "Bikini TOP".
In 2003 TIM Bulgaria decided to make its own creation and design team to suit the company's demands. Professional designers started working on the studio photos, package designs, fashion pantyhose designs, and website creation and updates. Professional models were used for the last collection photos.
2005 was the year TIM Legwear had a real products expand. Two fashion collection were out, each had 6 different patterned fashion articles. Also a large number of elastic articles were introduced covering the range from 15 to 90 den and several elastic and fashion knee-high stocking articles.
If you want to share something with us, please contact us.