TIM / Cooperation

Cooperation and Business Relationships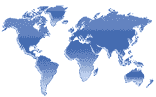 We believe that mutually productive partnerships are essential to any successful company. Expanding our network of distributors, we are looking for partners that share our attitude and would like to cooperate with us as our dealers and representatives all over the world.
The feedback from our partners and their clients are shaping our future collections. Our design team is working constantly to create digital and printed ad materials that are intended to make our distributors' stores even more attractive. This includes promotional materials as ad posters, printed pouches, web banners, individual ad projects and more. We are in a constant connection with our distributors and wholesalers which guarantees better service and even better products.
In the true spirit of cooperation, we aim to support our wholesale partners in every aspect of the business to enhance their growth and establish beneficial relationships between us.
No matter if you own a single boutique or a chain of stores, you are welcomed to join our network.
For further details please visit our Contacts page or write to:
Email: office at timlegwear dot com
Online Stores

Our products are very attractive to the e-stores all over the world.
We pay attention to our e-Store clients because we know that we give our customers the freedom to choose.
Go to Distribution Section to see the e-stores we are supplying at the moment.
For further details please visit our Contacts page or write to:
Email: office at timlegwear dot com